---
Art | Writing | Narrative Design
Illustrations rendered of bright colors and bold personalities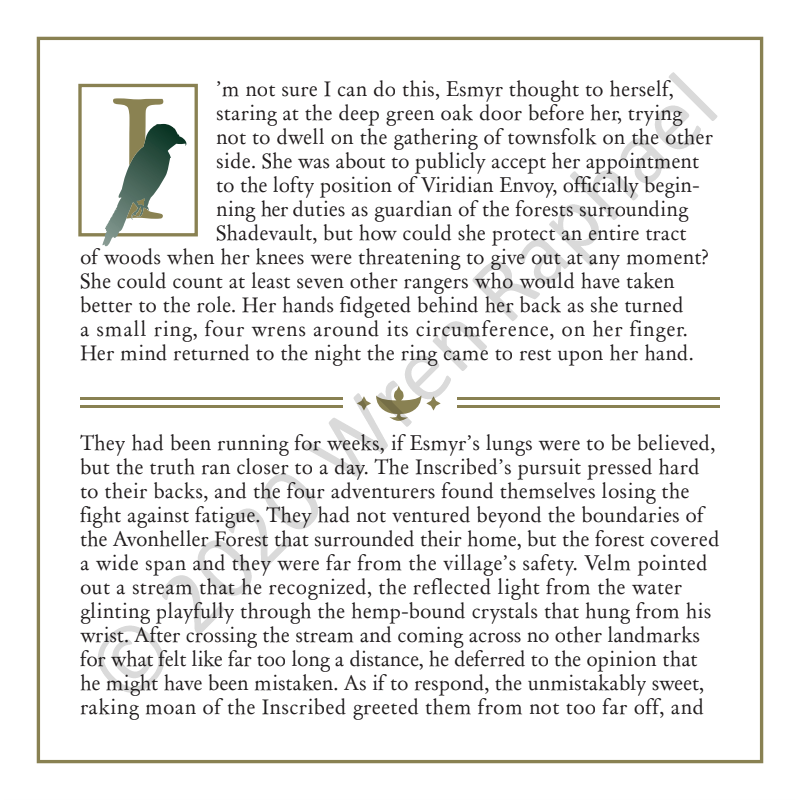 Vivid, stirring prose that captivates readers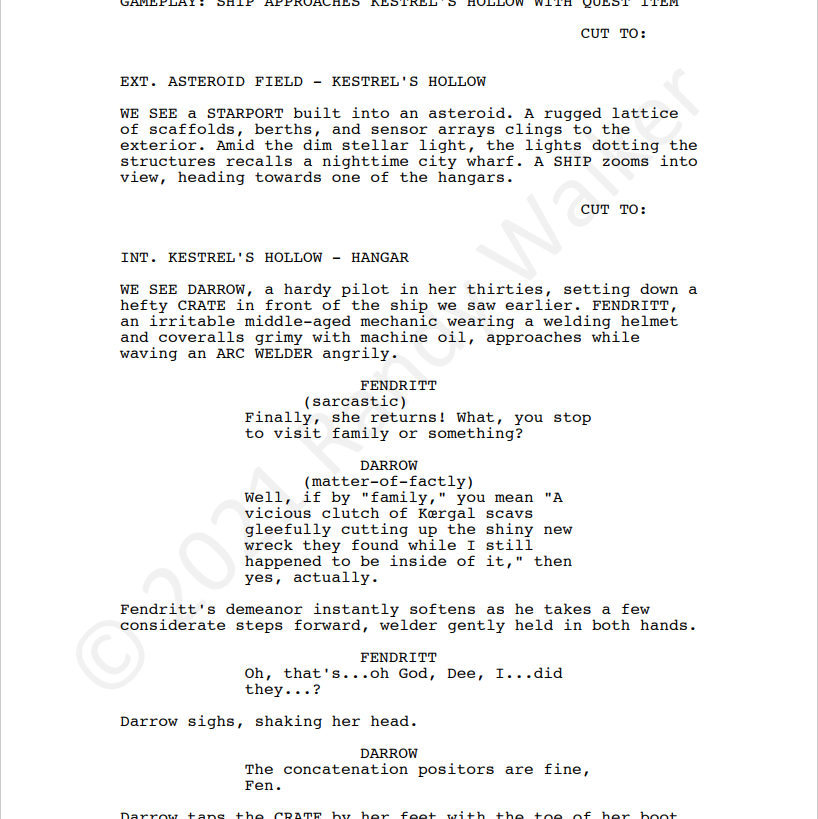 Engaging stories that cultivate player investment
Art
Have you an idea for a character that stands on the cusp of realization? Do you have a project that would benefit from a cohesive visual identity? Do you have a pet, favorite OC, or customized game character that deserves comemmoration? I would love to help you realize your vision.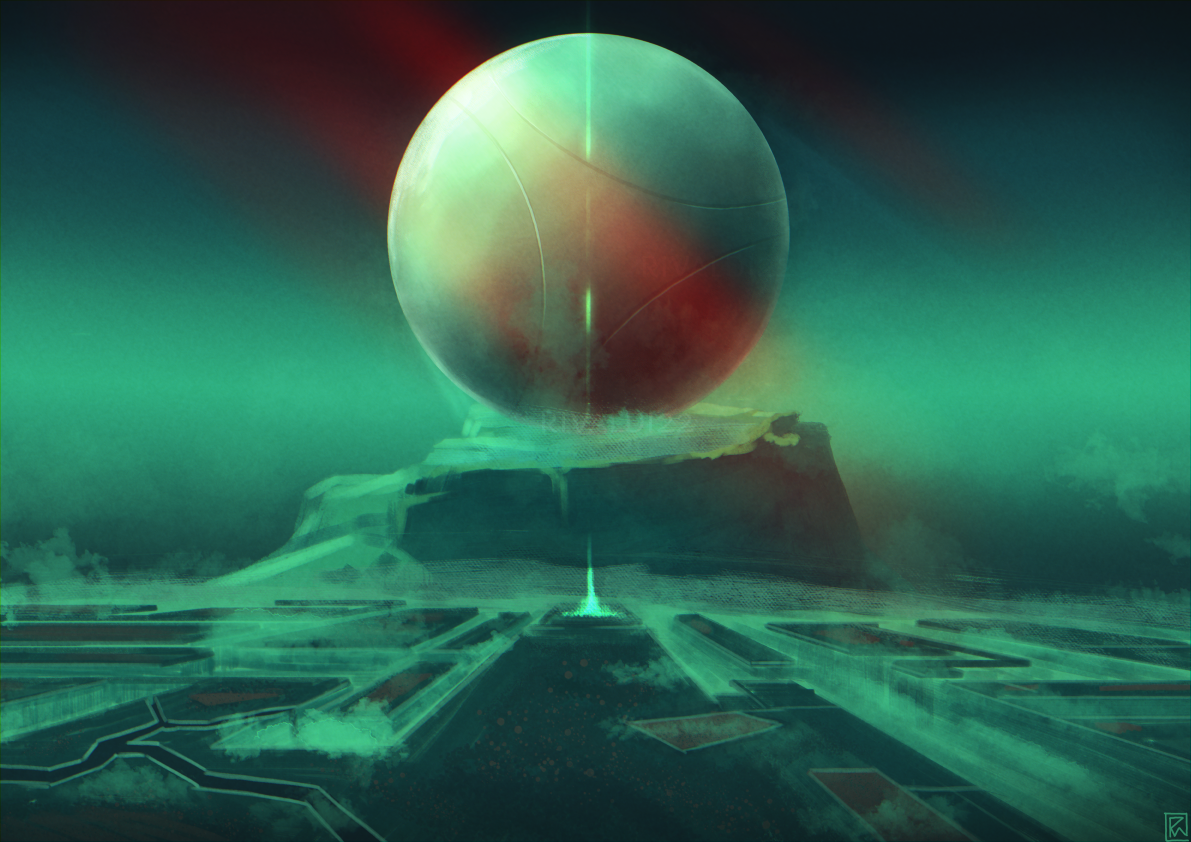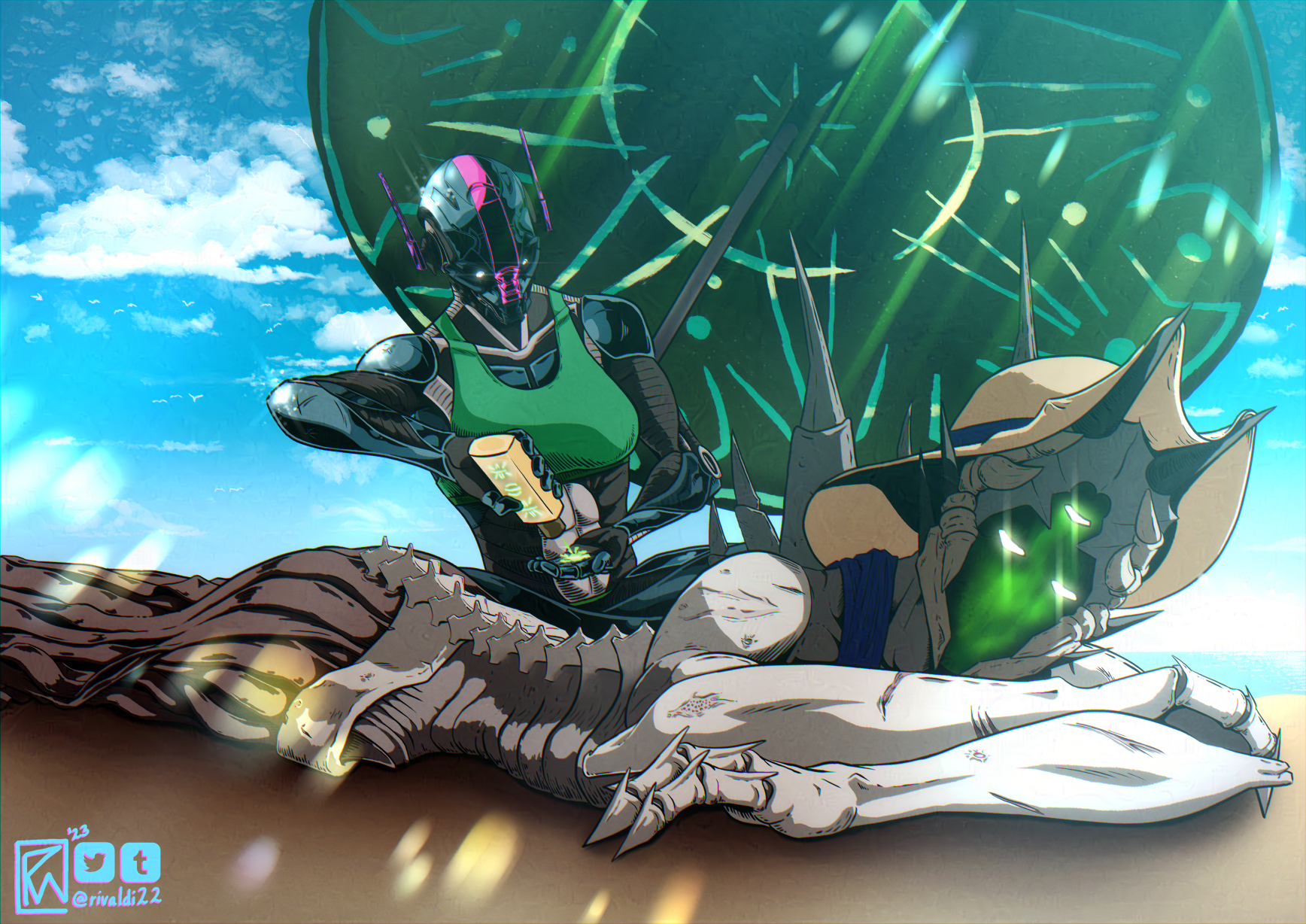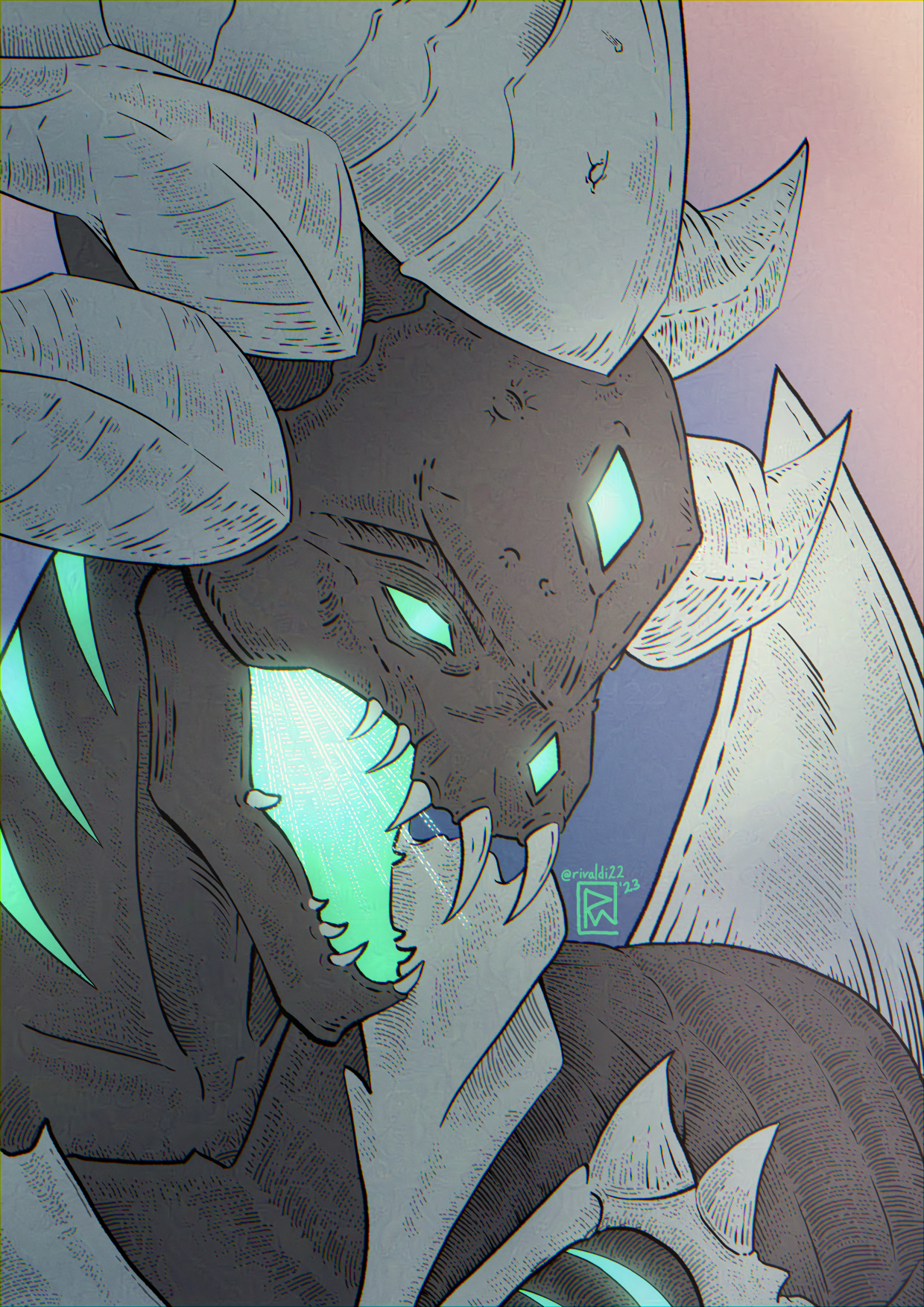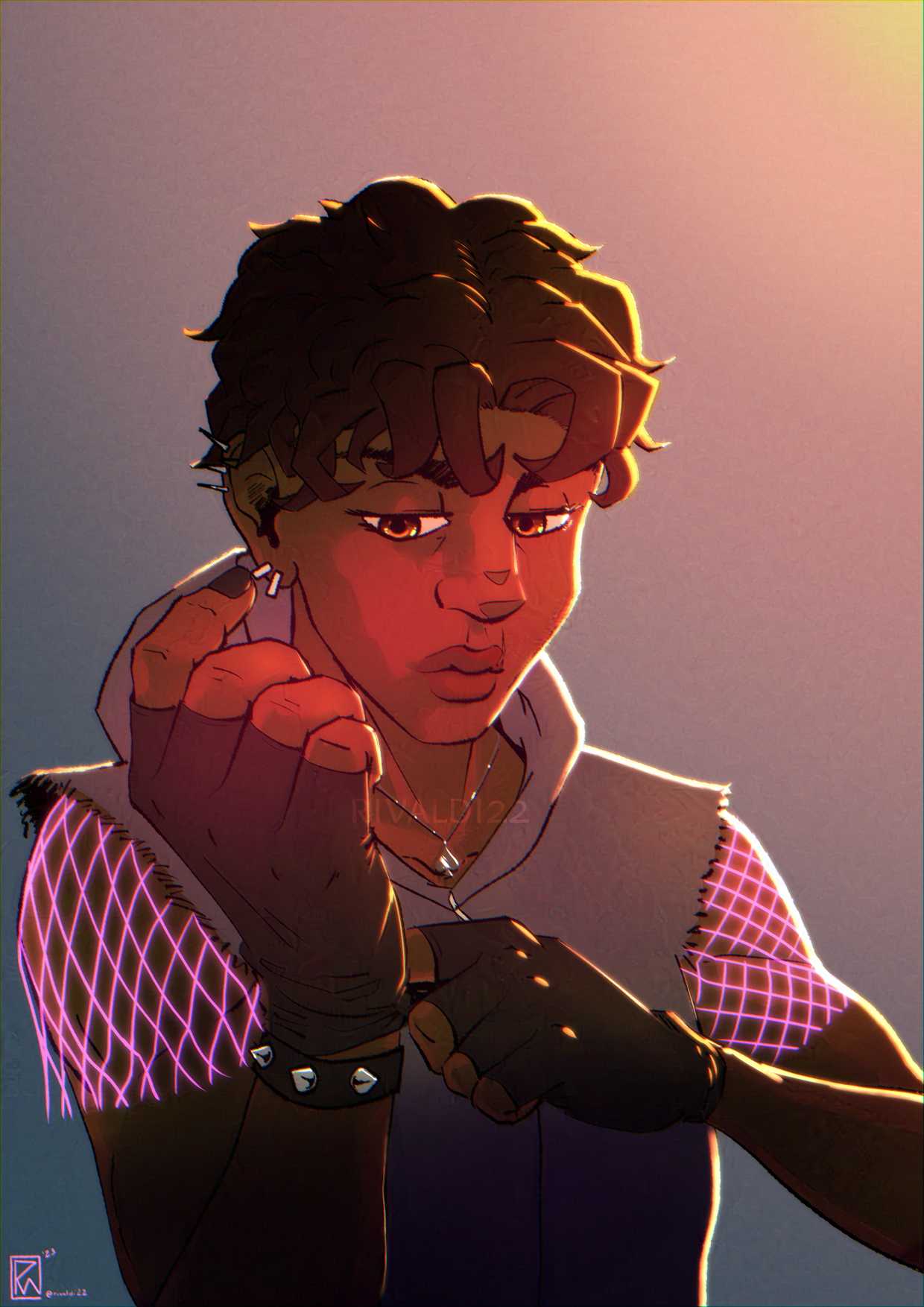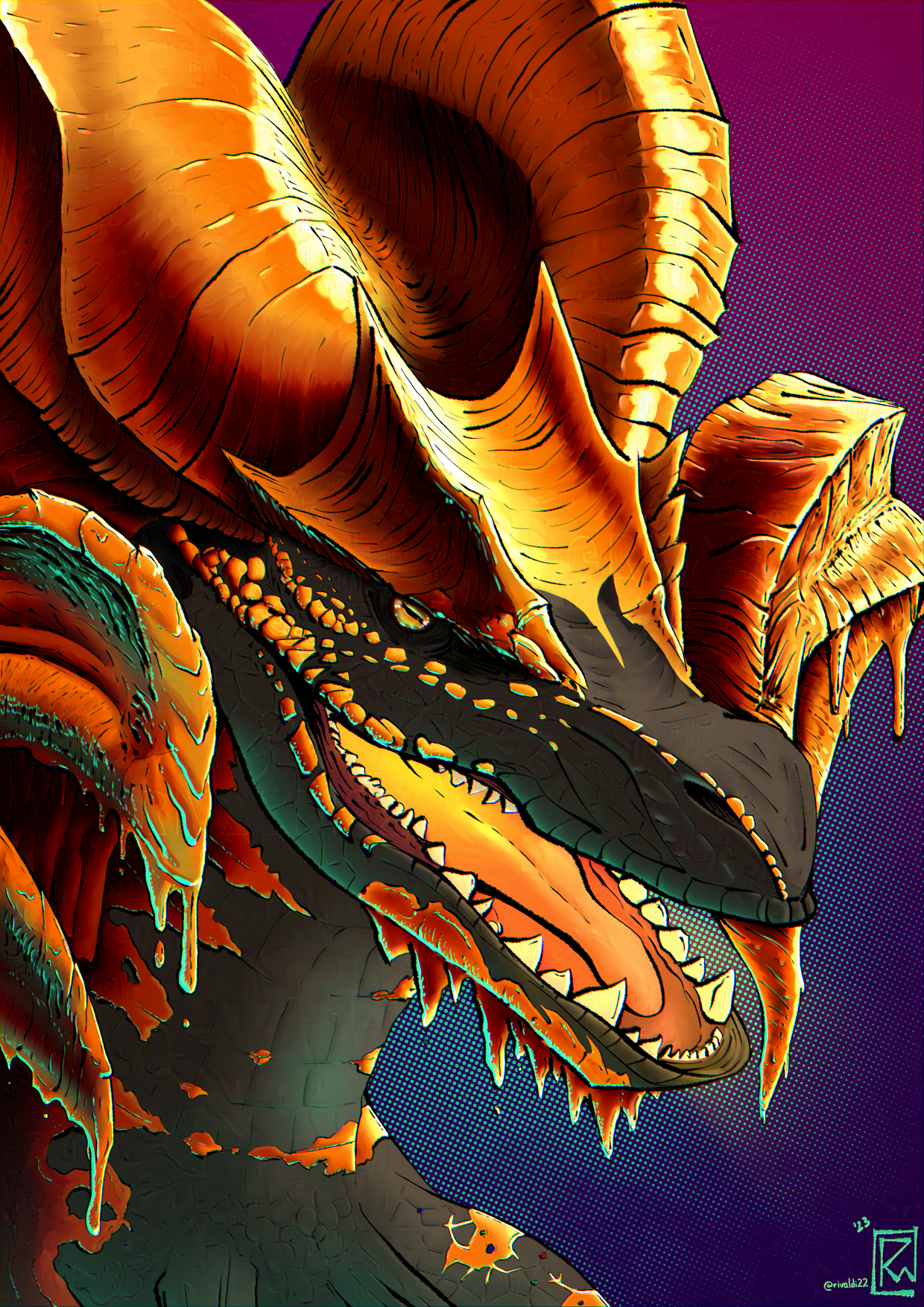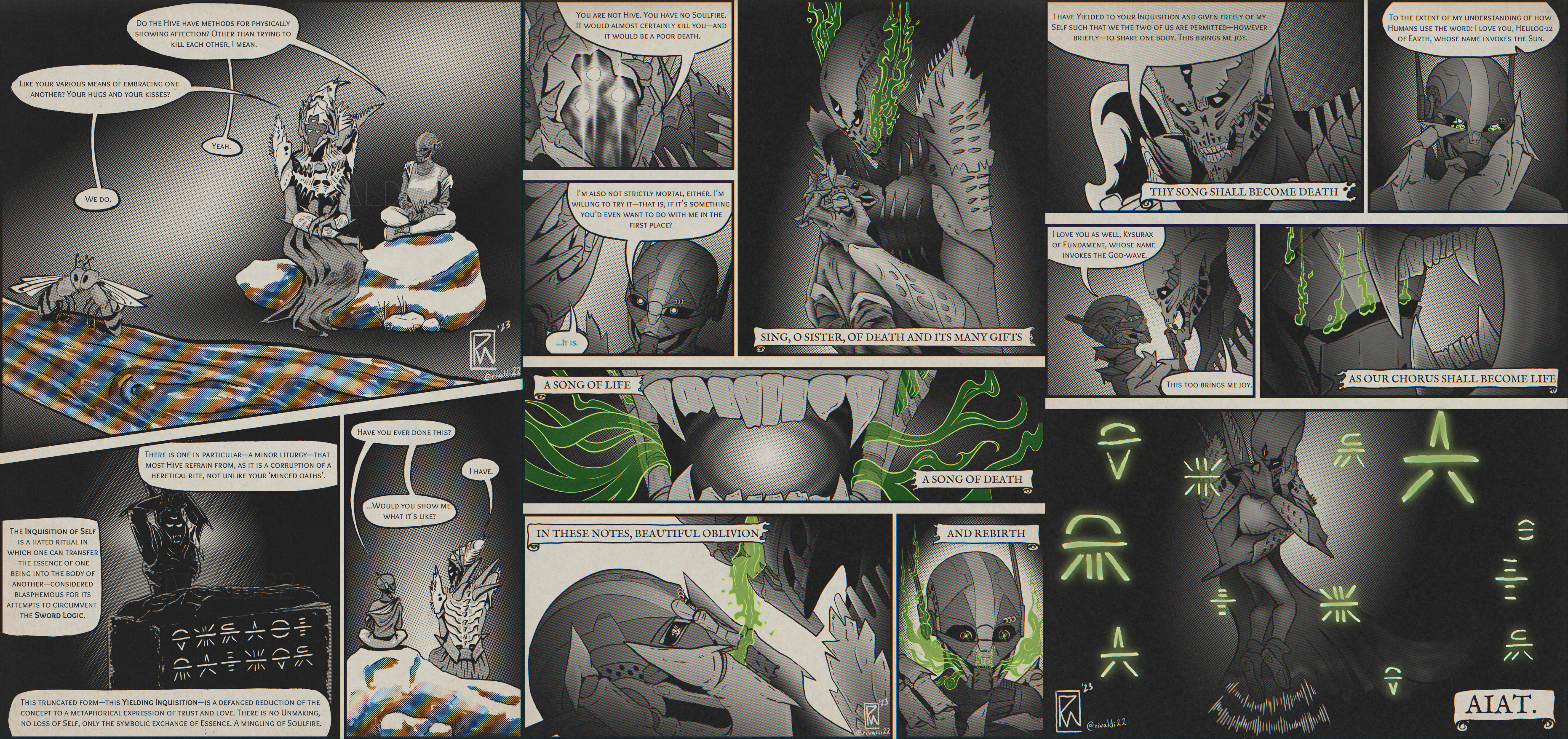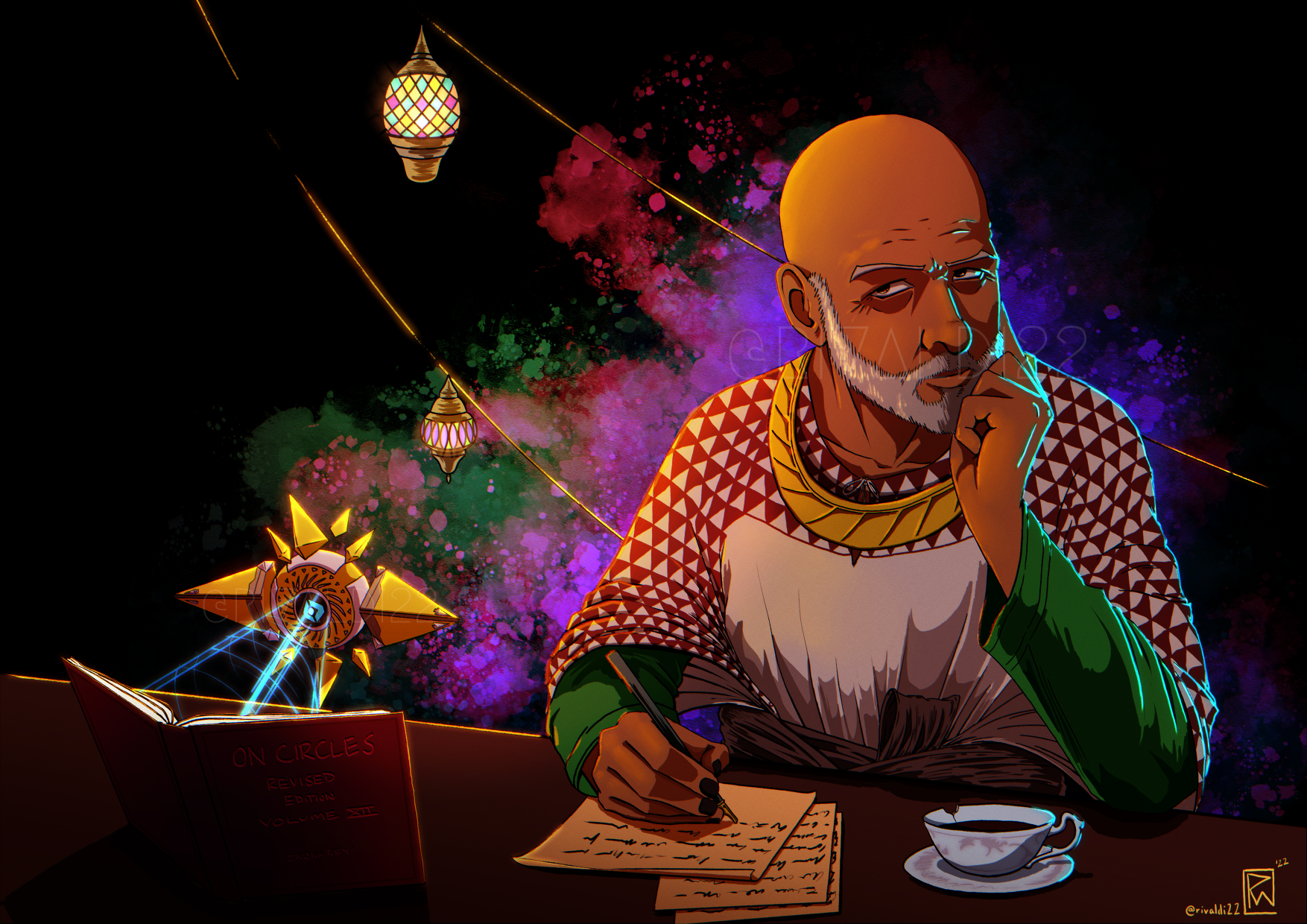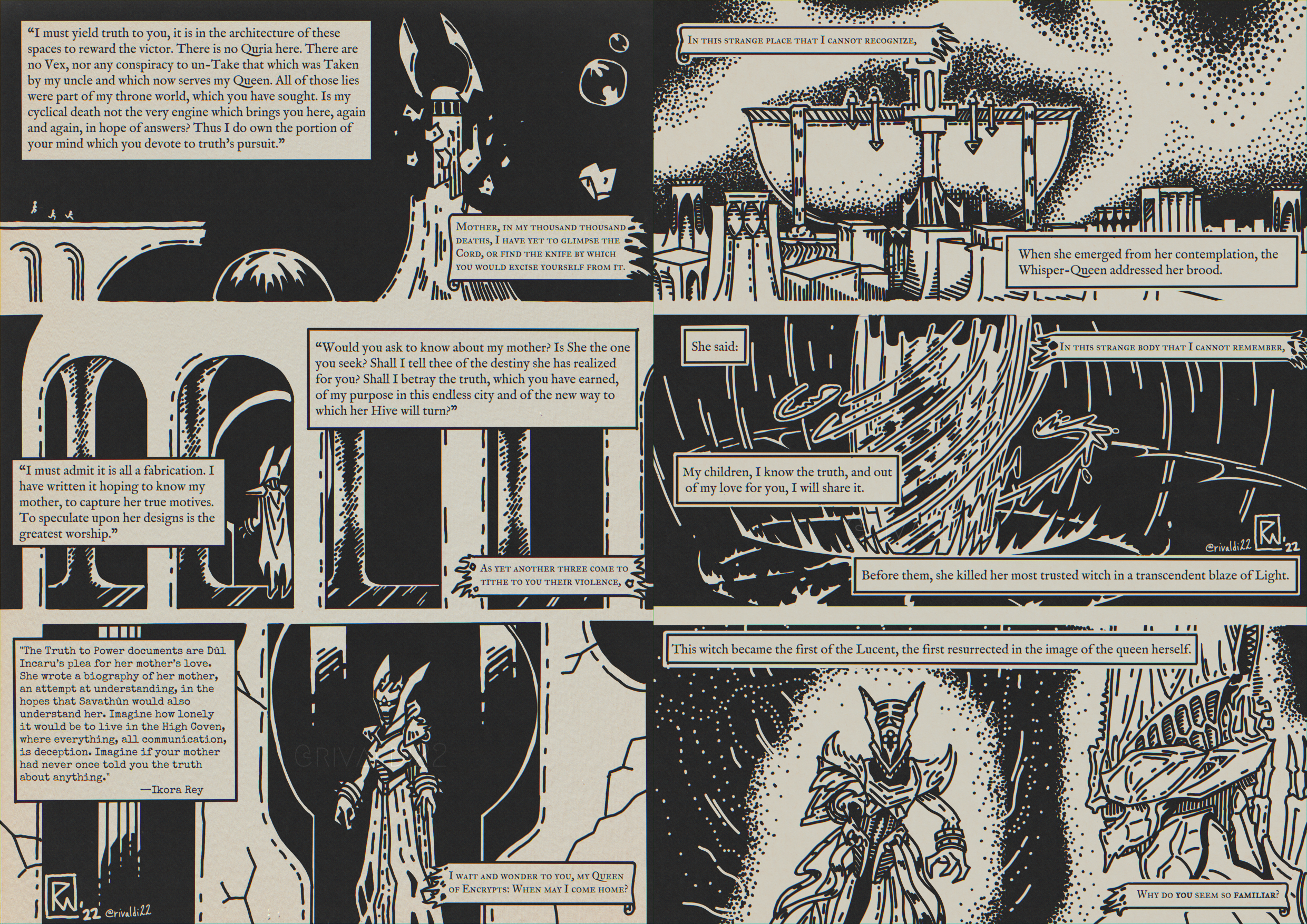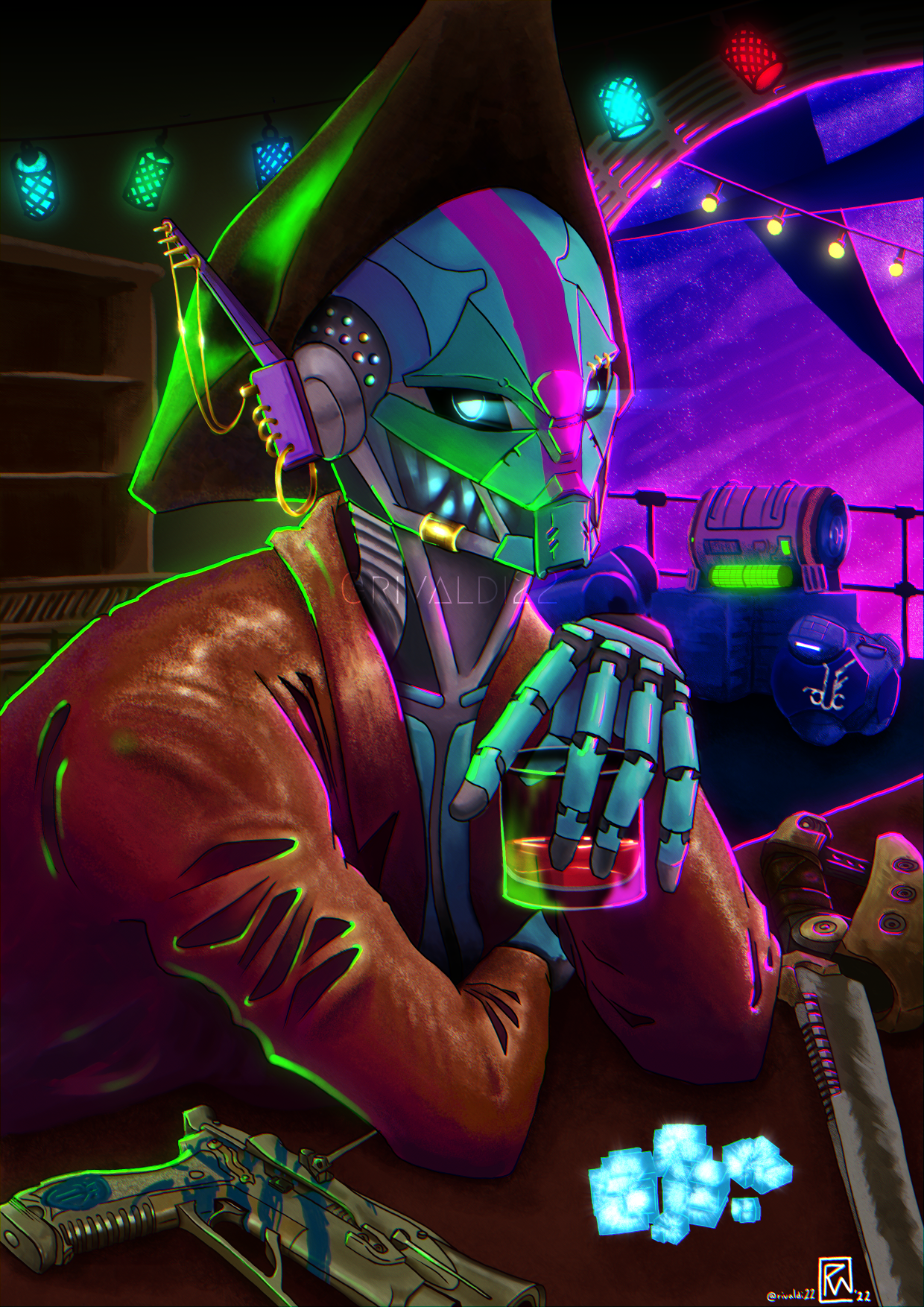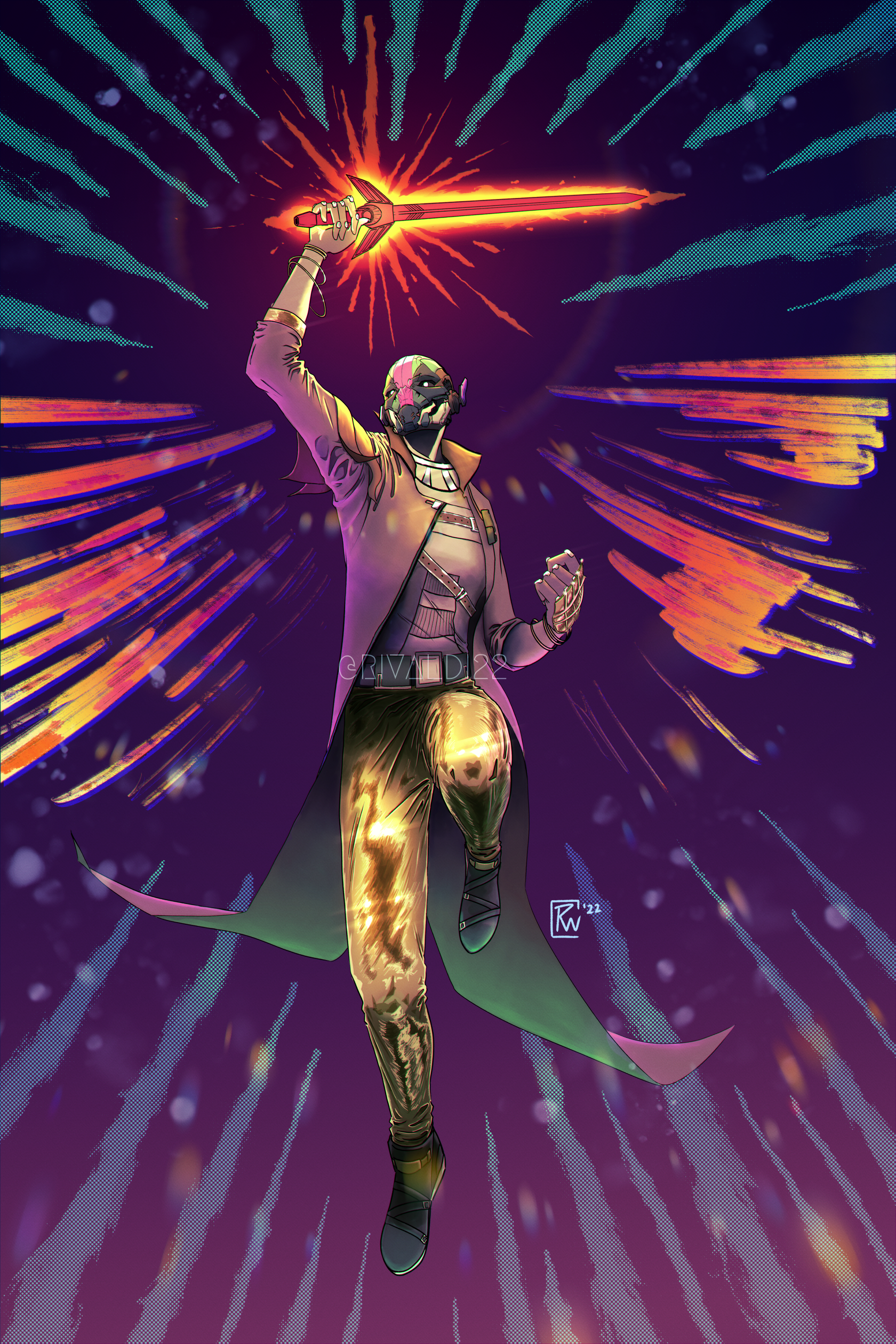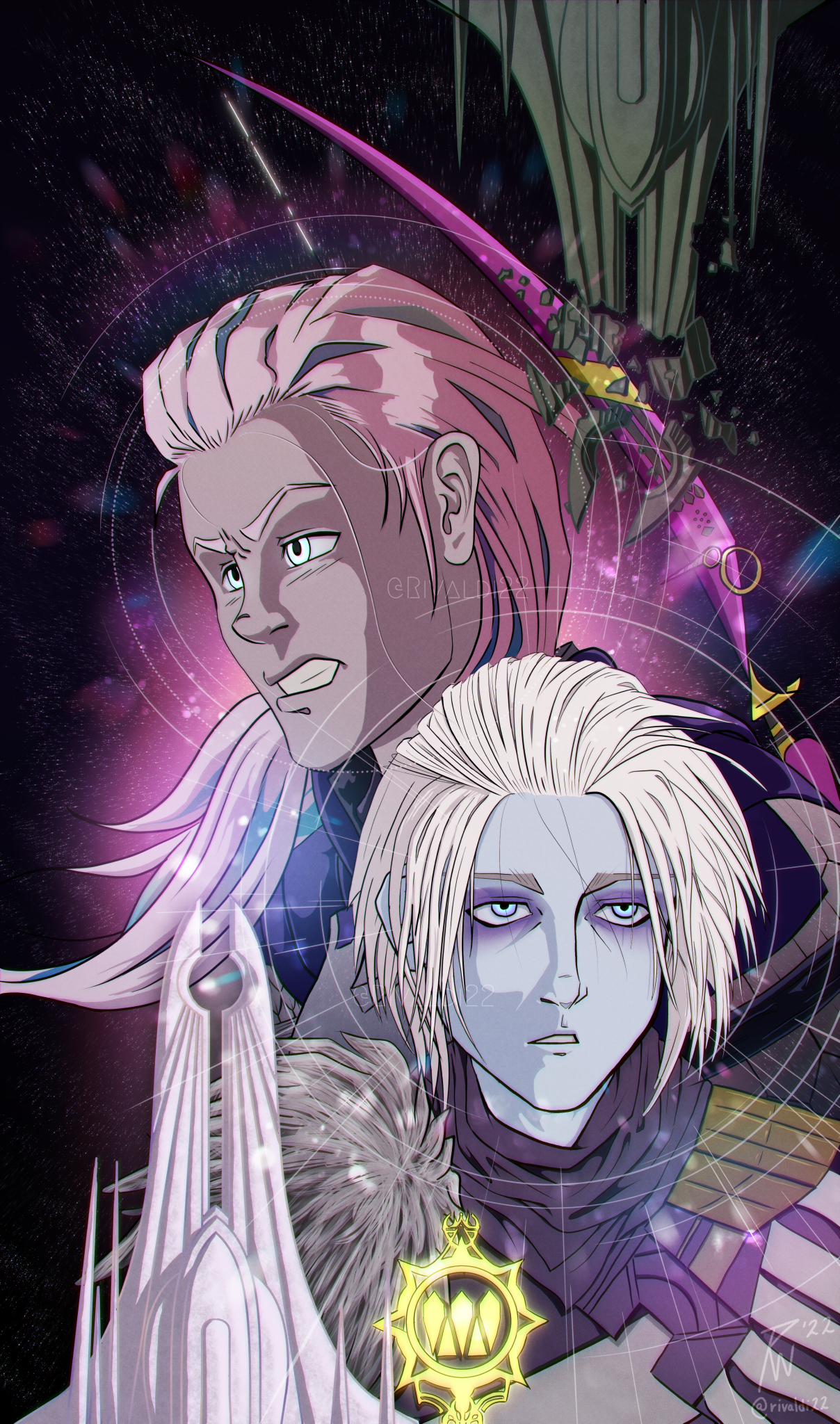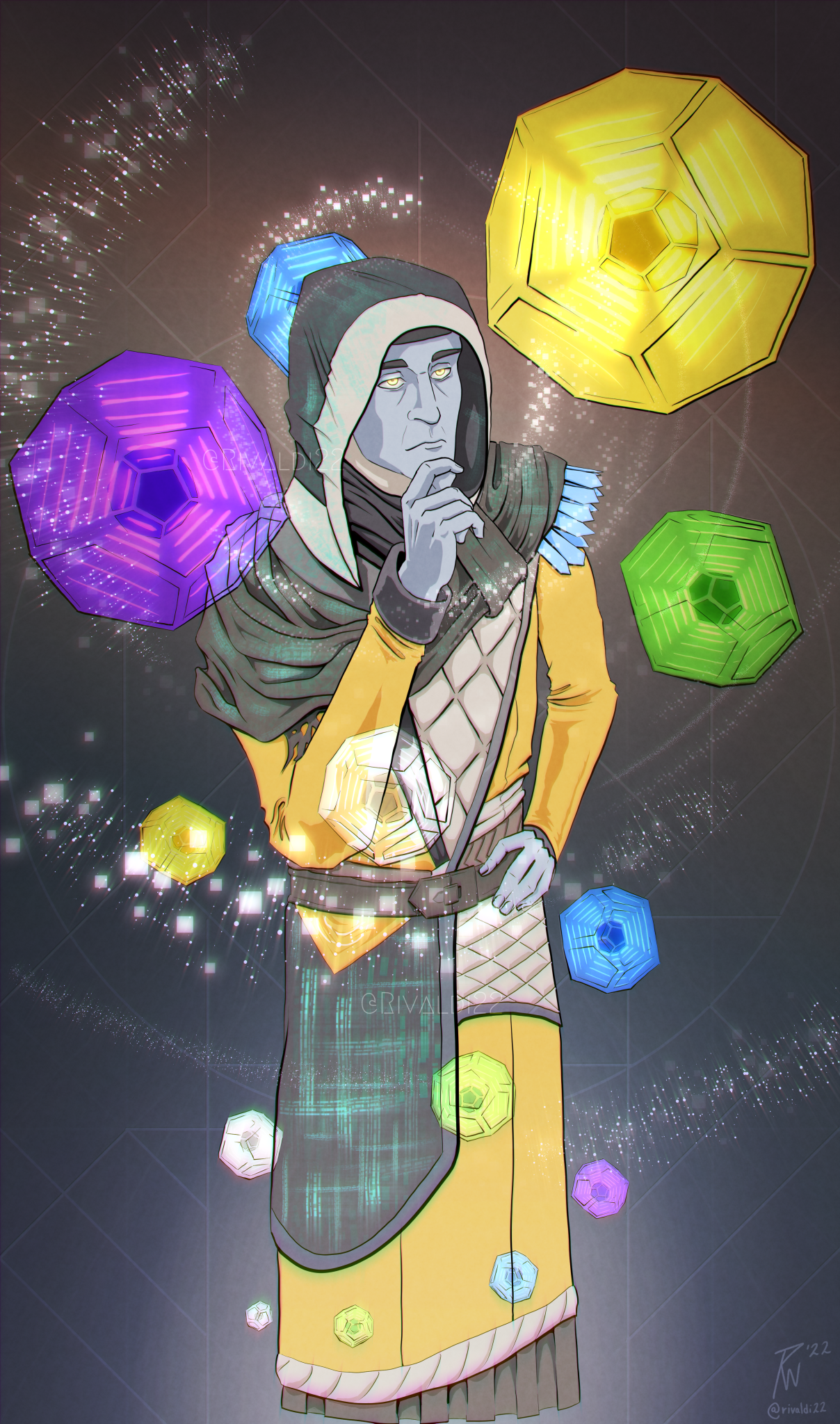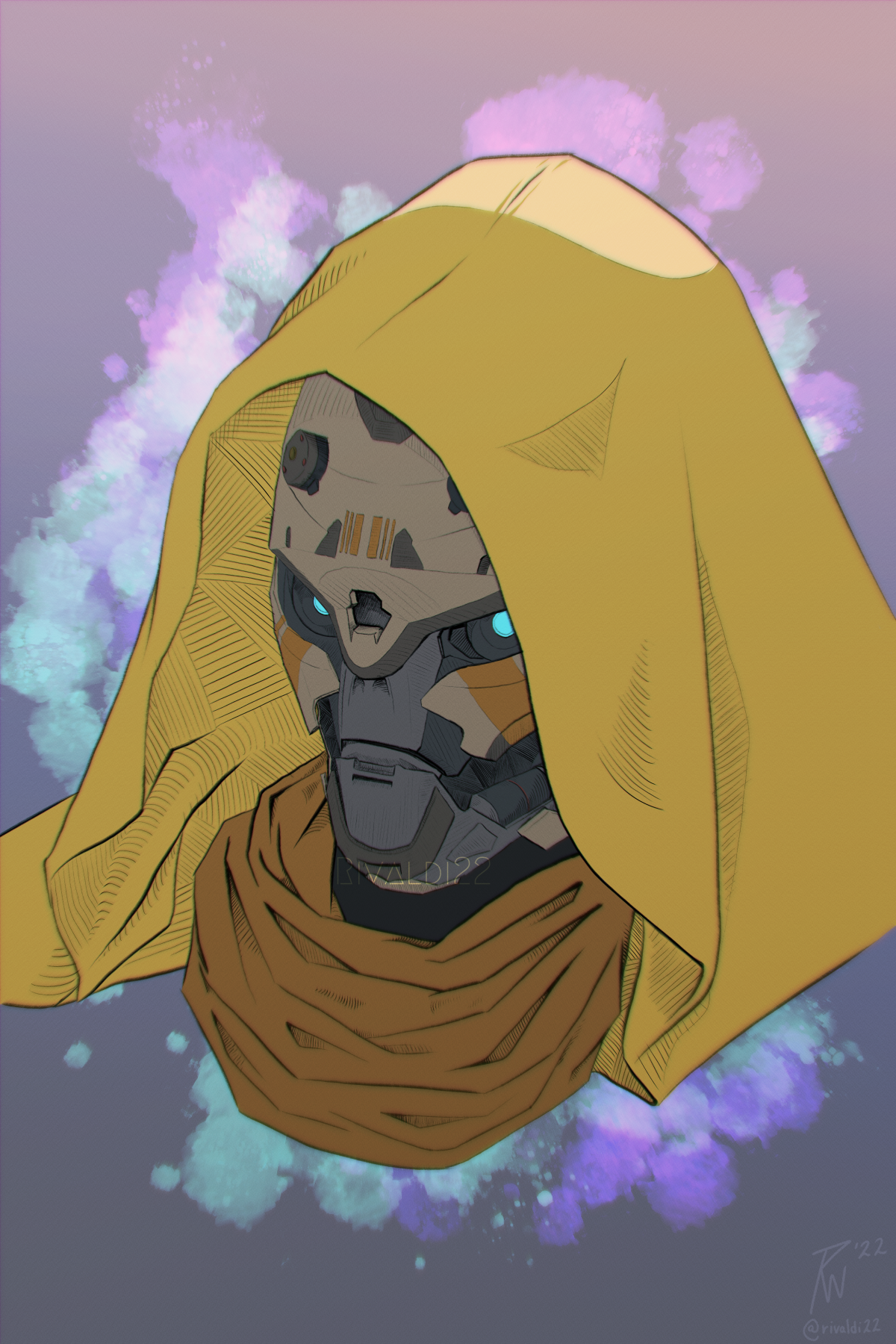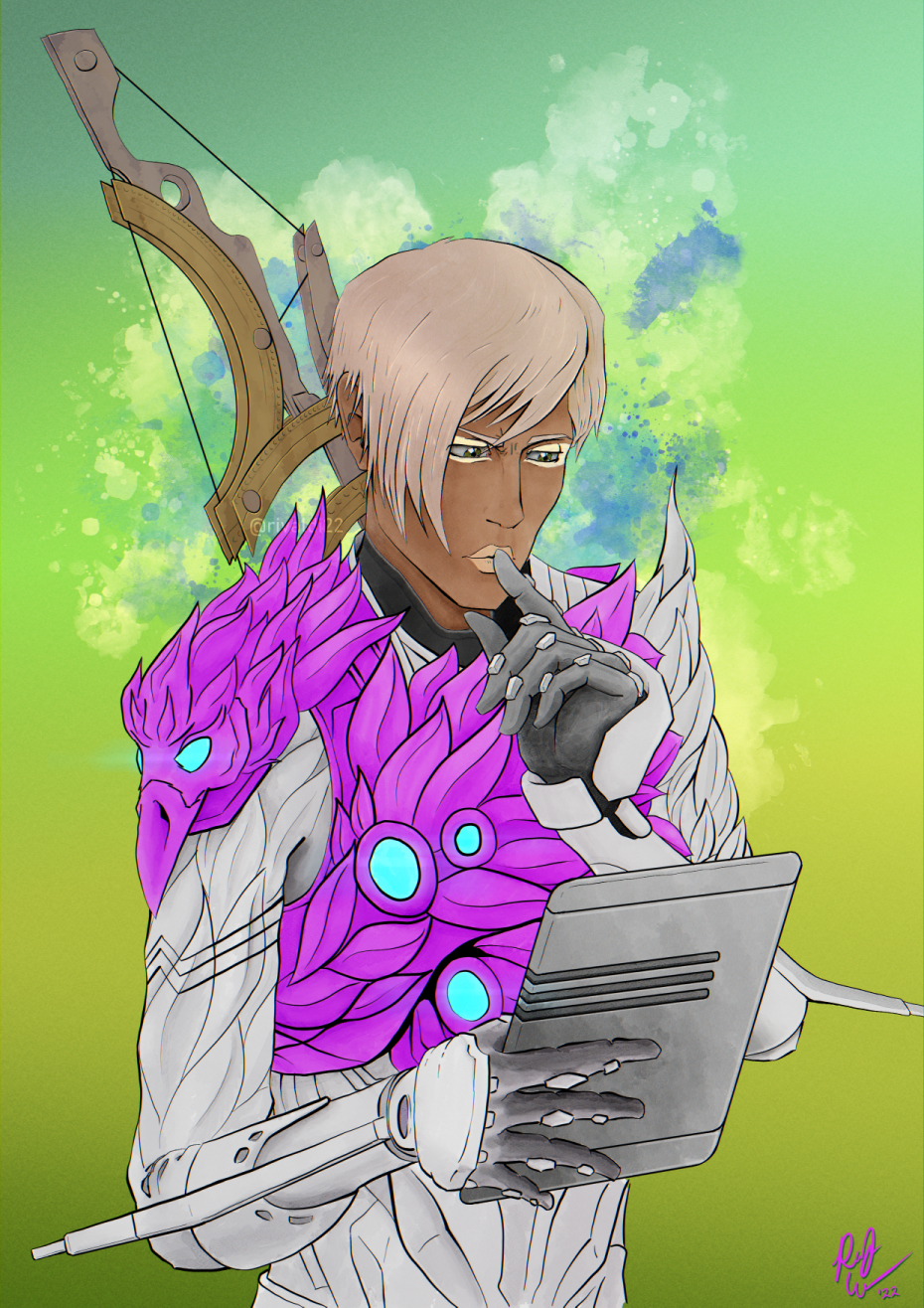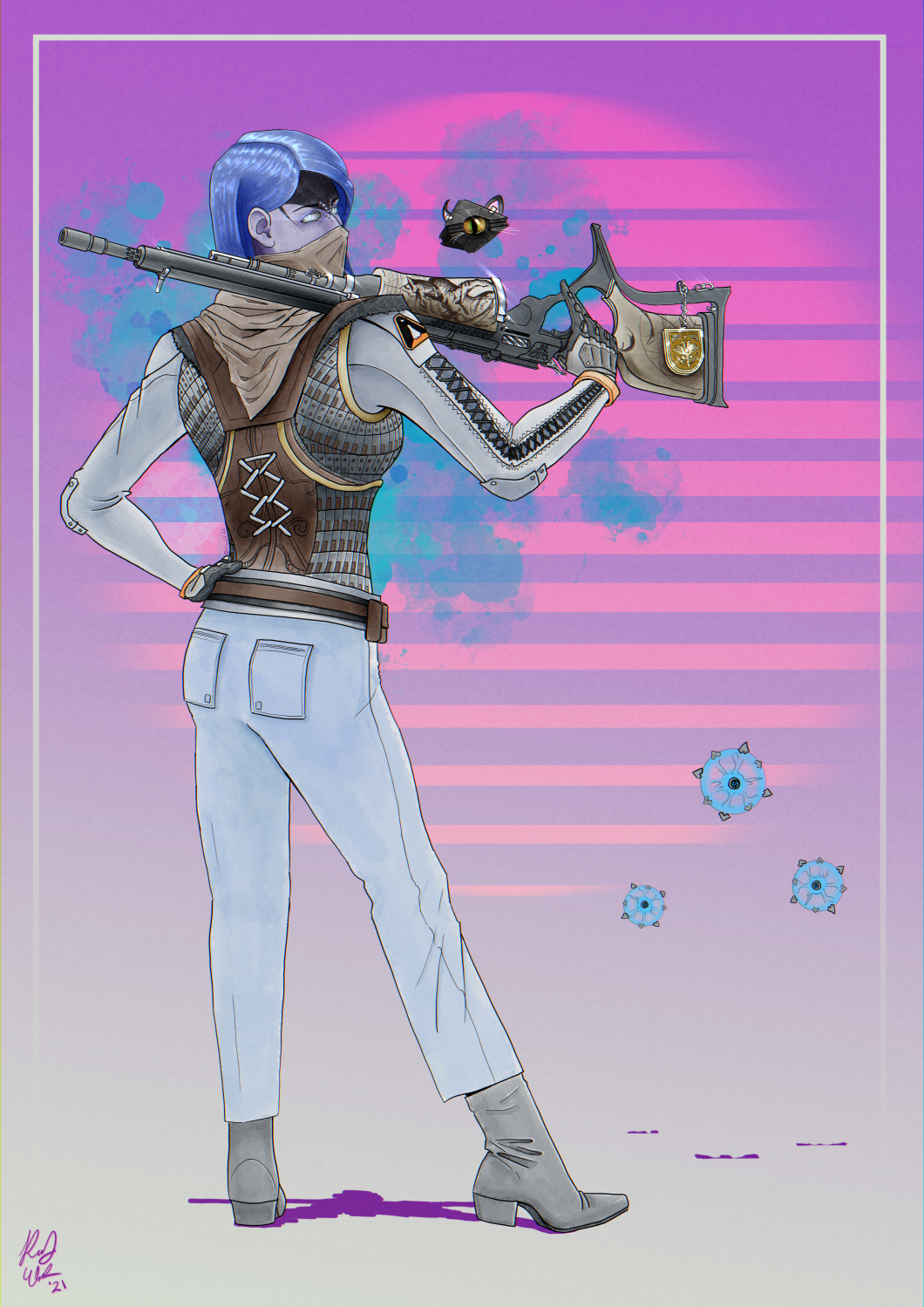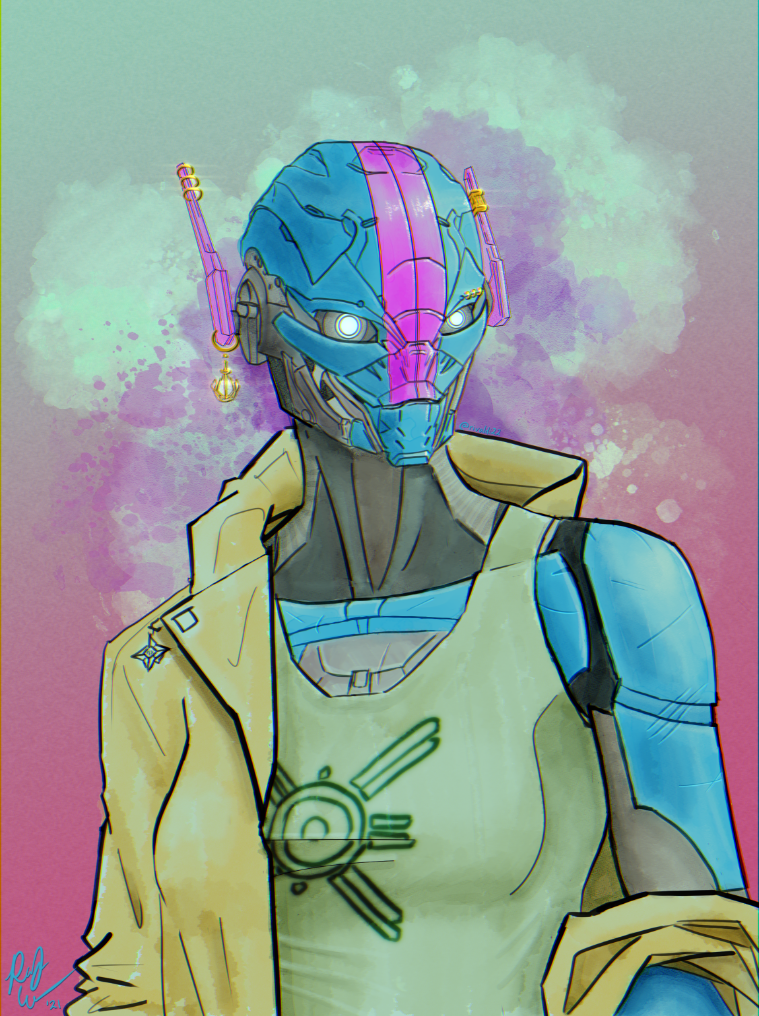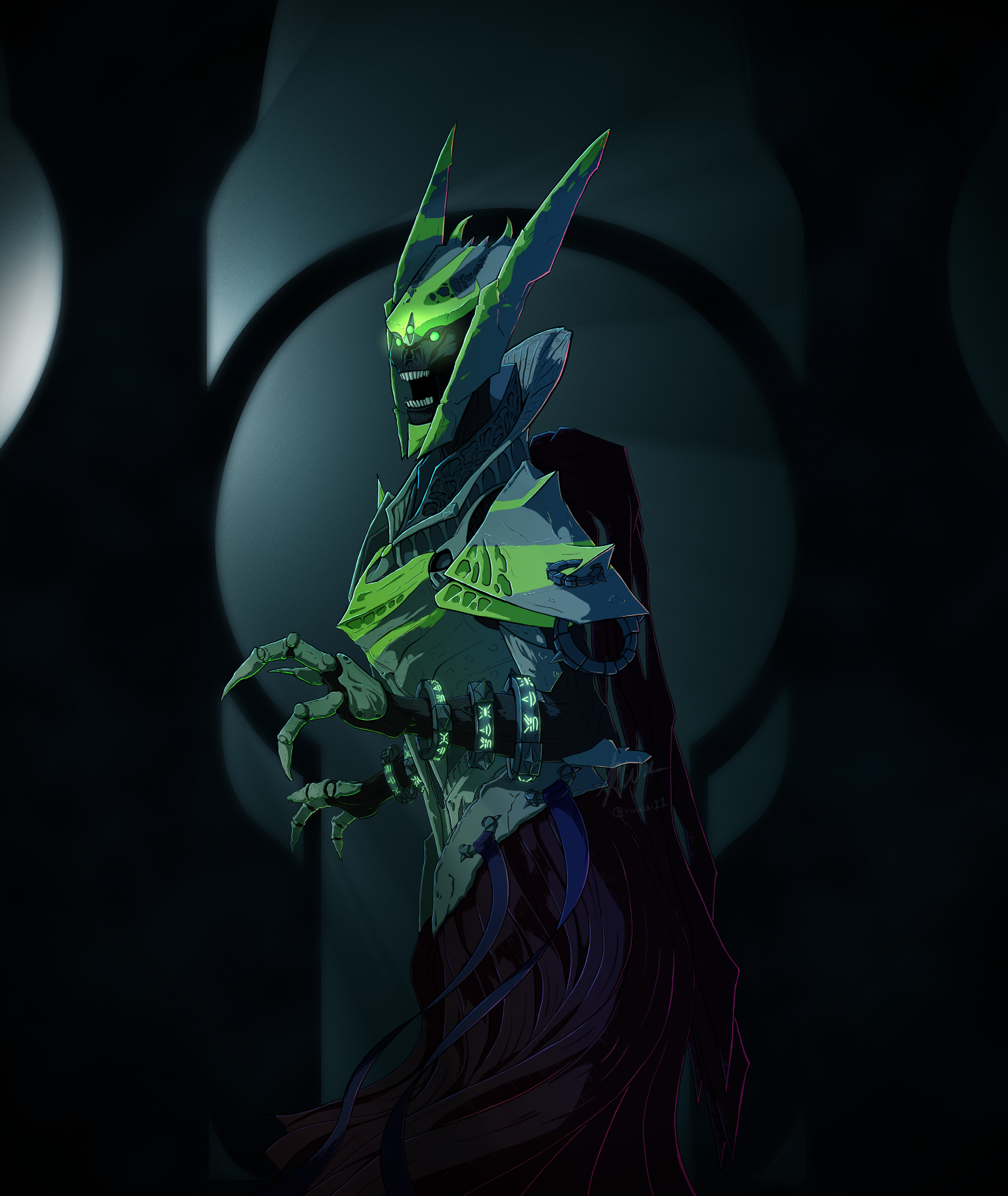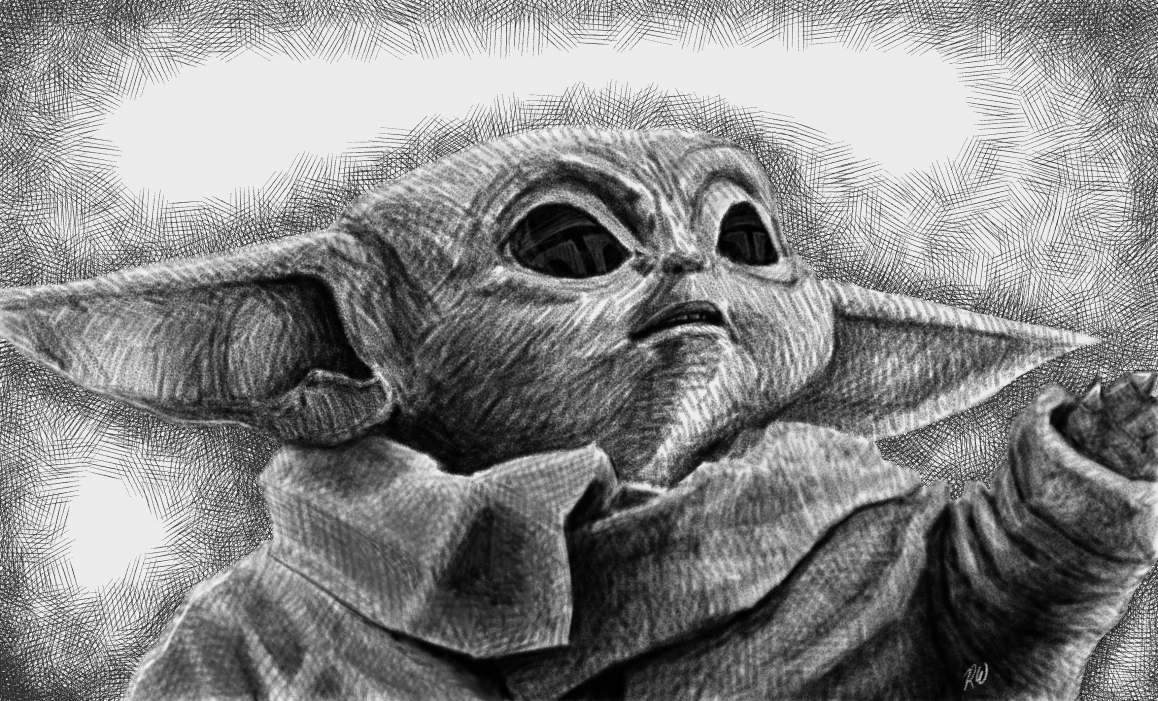 ×
Writing & Editing
Telling stories is my passion, and finding the precise words best-suited to tell them is a challenge I embrace with avid enthusiasm. In addition to my personal creative work, I have worked with several companies using both creative fiction and clear, inviting marketing copy to help build their brands and more accurately present their image. Let me help you tell your own story.
Longer samples of work available upon request.
---
Personal Writing
I enjoy writing about things I am passionate about, including fanfiction for Destiny, as well as extensive flash-fiction and worldbuilding writing for the multiple tabletop RPG campaigns that I have run in the past.
---

Kaimerra is a new start-up looking to empower people to create connections across the boundaries of the digital spaces they inhabit. I helped them start establishing their brand through copywriting and editing, designing their logos, and building up their brand presence on social media.
---

District Arts & Education is a non-profit educational organization based in New Haven, CT whose mission is to provide new opportunities to traditionally underserved communities through educational programs that aim to bridge the gap between technology and the humanities. I worked with them by providing copywriting and editing for a student course catalog, along with their monthly newsletter.
---

Wren Raphael is a multimedia business that sells art and jewelry while appealing to a sensibility that wends its way ever towards the fantastic. I helped to build their brand through both extended world-building consultation and by contributing multiple works of fiction containing original characters and settings of my own creation.
---
The Dev Effect are a team of tech industry veterans who are pooling together their talents and embracing the burgeoning field of Research Engineering. Their focus is on working with teams of research scientists to provide engineering solutions to facilitate faster, more efficient progress by obviating the common hurdles and setbacks faced by research groups that lack in-depth tech experience. I assisted the team with a rebranding initiative, providing customer-facing copy for a new iteration of their website, while also providing more general consultation about branding and presentation with regards to seeking new customers.
---
Narrative Design
For as long as I have been capable of fascination and awe, games have consistently been its chief cultivator. From a young age, I found myself drawn to the unique way that games transmute their disparate components into ornate crystals of scintillant interactive storytelling, and it is to be forever engaging in that singular alchemy that has become the pursuit of my creative life.
---
Video Games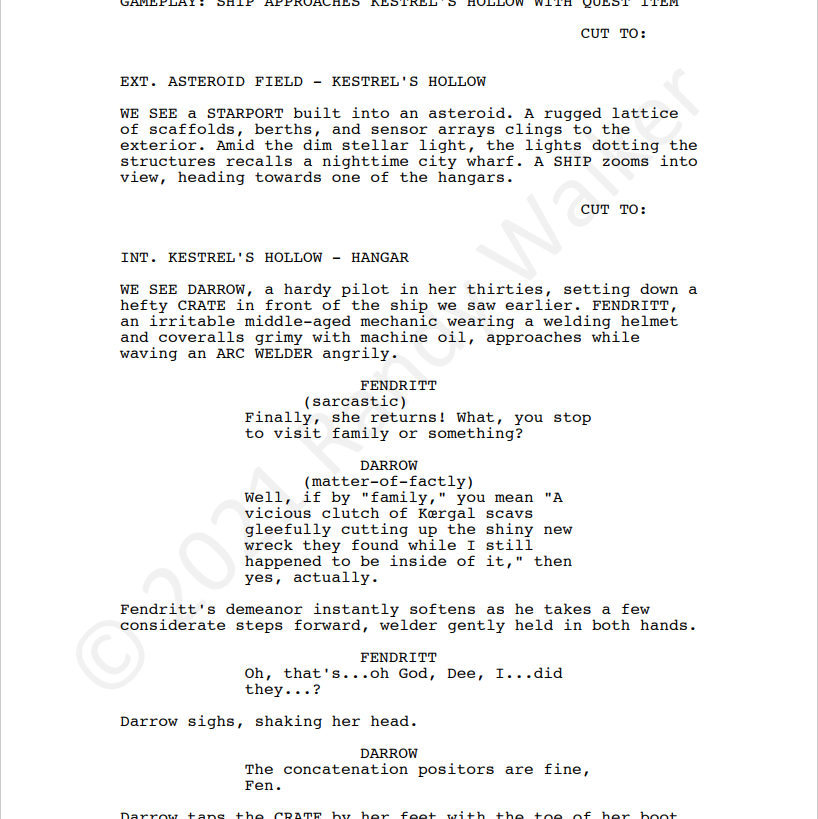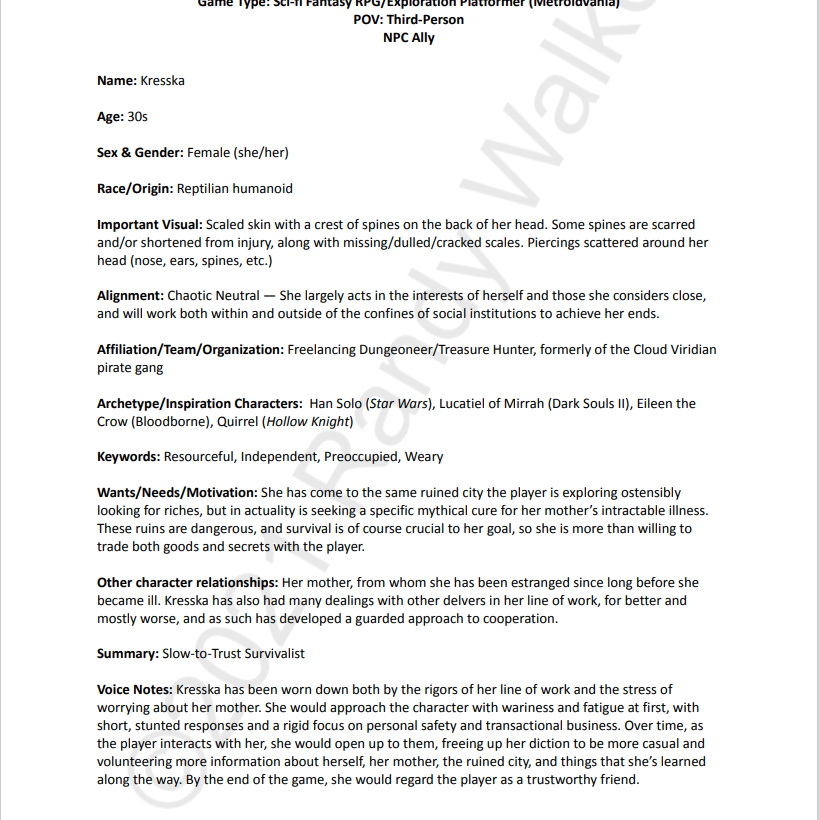 Video games were my first inspiration, and continue to fuel my creative curiosity. The possibilities of that territory are still endless as ever, and I would like to explore those hopeful shores with you and your projects. I have experience in character design, worldbuilding, and cinematic scriptwriting, and understand the importance they can play in effectively communicating a narrative to the player. I have worked with Twine and GameMaker Studio, and am familiar with other tools for narrative design such as ink and inform.
---
Tabletop Role-playing Games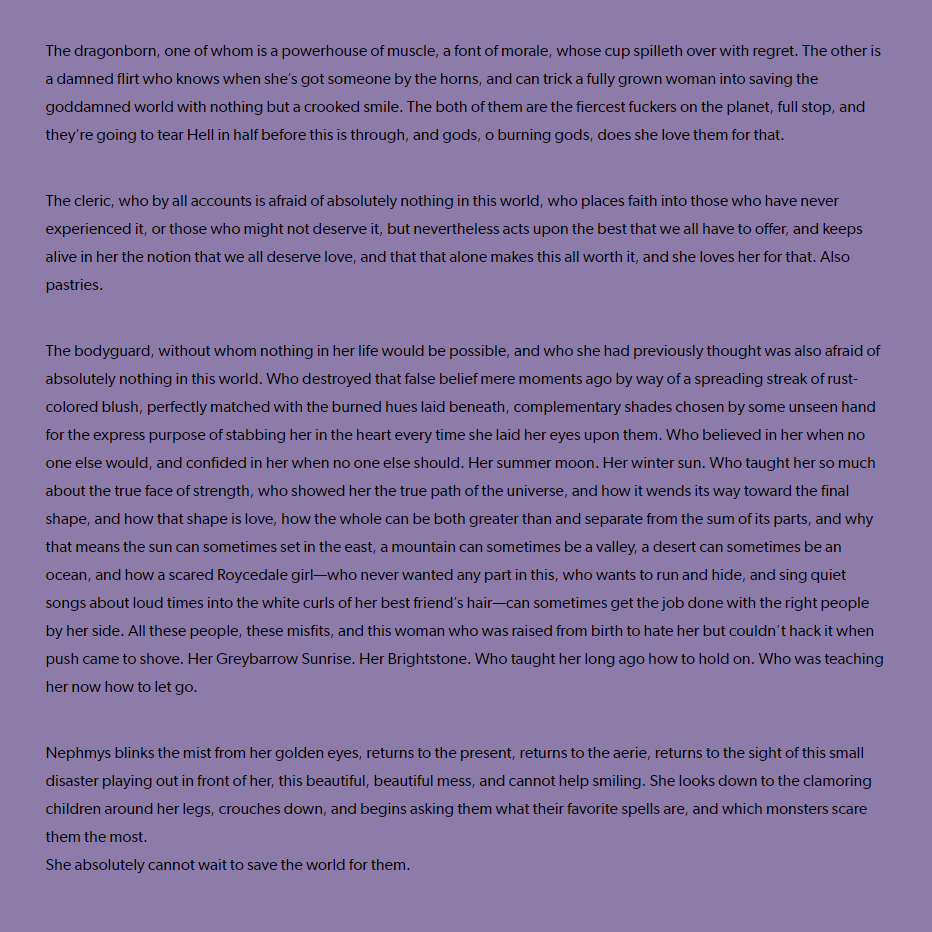 My earliest journeys in interactive storytelling arose from the free-form context of tabletop role-playing games, judiciously unfurling various knotted-together threads of dramatic events to my friends' delight, awe, or devastation. Over the years I have written many words for the benefit of my players, largely in the form of session summaries and flash fiction, while maintaining world and character histories through use of Trello boards, journaling, spreadsheets, and timelines. Whether it's contributing to worldbuilding, consulting on theme, or punching up prose to evoke strong investment, I can help your tabletop project bring players in, and let them walk away with lasting impressions. This is only a limited selection of a decades-long journey of character development, worldbuilding, and storycraft that captured the heart of my players. I look forward to finding out what tales we can tell together.